Commercial Landscaping London, KY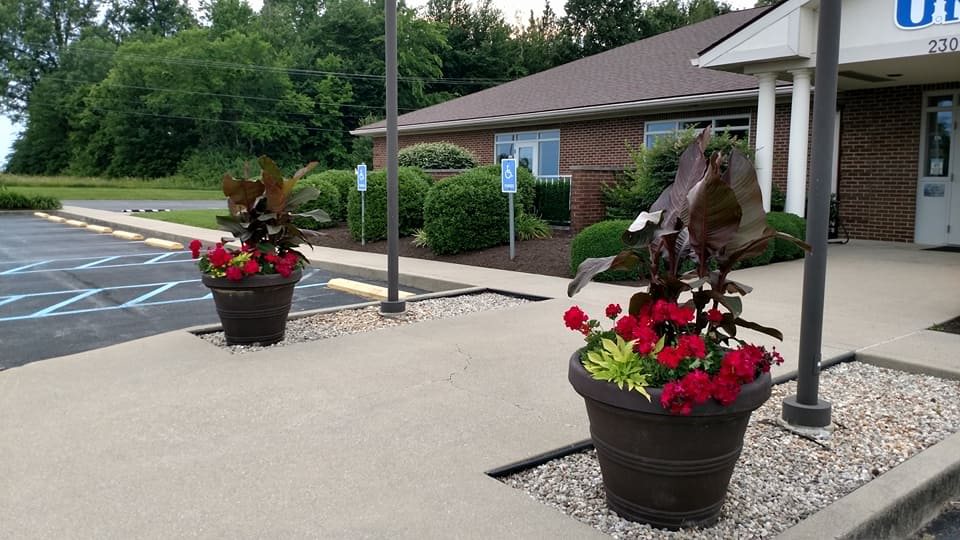 We are committed to providing commercial landscape management to maintain your lawn & plant materials healthy & weed-free.
If you are looking for commercial landscaping in London, KY, look no further than Greenscape Enterprises in Berea to provide your landscaping services. Greenscape Enterprises is a Kentucky-based, family-owned business that serves the Central Kentucky region, including London. We are a business that takes great pride in putting forth the best impression possible for businesses in our region. Whether you are a business owner or a property manager, you know how important that first impression is to your customers: an attractive, landscape sends a strong signal of being a professional, well-run business that values attention to detail.
When Greenscape Enterprises works with you on commercial landscaping in London, KY, you can rest assured that your landscaper will work with you to achieve your landscaping goal: an attractive, healthy, well-maintained property surrounding your business. Complete customer satisfaction is our goal and we achieve this through our attention to detail. When you contract for commercial landscaping in London, KY you will experience that the Greenscape commitment to perfection is second to none.
Our commercial landscaping involves a number of steps:
a site visit to fully understand your property
development of a plan based on your thoughts and our suggestions
commitment to bringing your commercial landscaping project in within your budget
successful execution of the plan to satisfy your goals
Because we are situated in the Central Kentucky region, we are knowledgeable of weather and soil conditions in which your landscaping will need to thrive. Greenscape will check out your soil and adjust accordingly in order to provide the right environment for your plant materials to live and grow. We will place materials with the best thinking on how these materials will come together. We will plant in such a way that your commercial landscaping will not be damaged by any serious rainwater run-off issues. At Greenscape Enterprises we take your investment in commercial landscaping seriously and will do everything possible to maximize your investment. We view our clients as our partners and we want our partnerships to be successful.
When you turn to Greenscape Enterprises for commercial landscaping in London, KY, you are placing this important element of property development in the hands of a company that has been in the landscaping business for years. As a well-known company providing commercial landscaping in the London, Berea, Richmond and Lexington region, our commitment is to attractive design that is appropriate for your structure, use of appropriate plant materials that will withstand the test of time, hardscaping if desired that will enhance the beauty and practicality of your landscape and the development of a landscape maintenance program that will protect your investment.
Landscaping has never been more valued, not just for homes but also for businesses, than at the current time. Your customers have come to expect an attractive landscaping design that welcomes them to your place of business, providing both curb appeal as well as obvious, safe walkways to and from your entrance. London, KY is no exception to this phenomenon and businesses in London are stepping up to this expectation. Contact Greenscape Enterprises today and begin the process of great commercial landscaping. We remind you that your business gets only one chance to make that first great impression. Let Greenscape Enterprises commercial landscaping assure this for your business.